We are pleased to announce that we will be working with Bolsover District Council  and Old Bolsover Town Council to train new market traders in the hope to grow the town centre market offer.  Our Market Stall Masterclass will be available free of charge for anyone intending to set-up a market stall on Bolsover Market and there are two dates to choose from:
Monday 8th December and Thursday 11th December 2014.
With Keeley's passion for improving and regenerating markets and town centres, these will once again be lively workshops giving delegates the information and tools necessary to start their own successful market stall business.  Each empty market stall is a potential job or business, but not everyone has the knowledge or skills required to begin trading.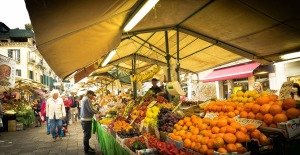 Join the masterclass and, with our support, you will soon be a new market trader with confidence to grow a successful retail business.
For more details, contact Keeley on 07446 054 223 or Nancy on 0845 4780 775.
Email us at: keeley@howtostartamarketstall.com